What a year it has been! This could easily be a long blog post about the effects of the pandemic on teaching and learning and what pedagogical solutions have been implemented and experimented with at the department, but today we have more important things to discuss. We need to talk about cats.
This year has been extremely active for all our cat students and cat faculty members. They seem to thrive particularly in Zoom environments and have throughout the year been a mainstay for remote learners and teachers. Let's hear from notable cat members of the English department community – and one dog. Email interviews have been facilitated by each cat's staff.
Kiki via Vilma Lindroos:
Due to remote learning this year, I have seized the opportunity to constantly remind Vilma that the most important thing in her life are not her studies, but me. She reports that my ears perk up at the slightest sound of conversation, ready to disrupt yet another lecture that dares to take her attention from me even for a minute. Petting me in her lap does serve her as a great stress relief when she is tackling a particularly intimidating task, so I always win.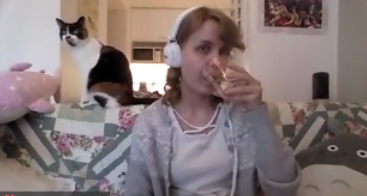 Alma, Hilja, Lohtu and Kulju via Elina Valovirta:
Elina works from an old renovated outbuilding at our country home. We use it as our Signum's Kaffila or Rosetta's coffee room. Whenever Elina heads to the outbuilding to work, we follow, eager to not help. A collective napping session might ensue; Alma the opera singer might decide to belt out an aria, or Hilja and Kulju decide a wrestling match is in order right in the middle of Elina's lecture. Lohtu begs for treats on the work desk. We have done our very best in not helping at all, and what's not to love about that?
Elo and Fox via Minna Hjort
Fox has been an active co-teacher throughout the pandemic. He has not been afraid to speak his mind about a variety of topics, including the shocking fact that the department offers no classes on dog-human translation. Elo, the cat that she is, has been less interested. Although once she did find it necessary to position her butt right in front of the camera in the middle of a lesson. Occasionally she also assumes the role of reviewer 3 (see picture) and engages in document disposal management (shredding papers).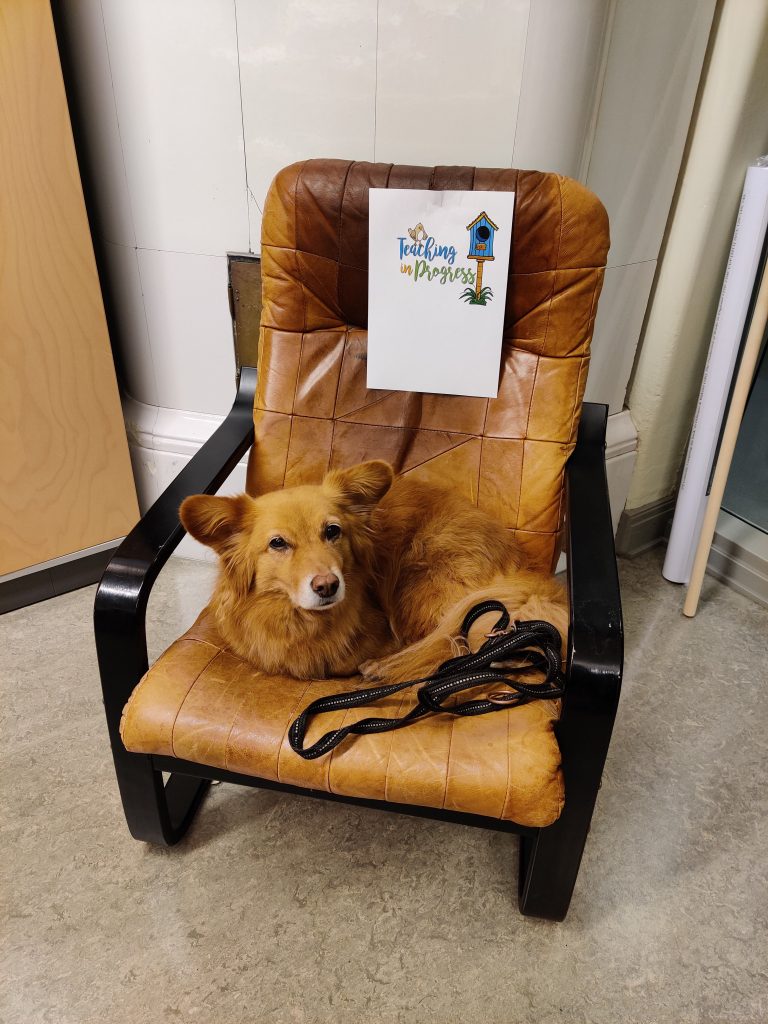 Finally, Pirkka Hallamaa, has found a way to look his best on camera: his photogenic cat provides the ultimate Zoom accessory: the cat filter.
Text by Elina Valovirta
Photos by staff and screen grab.