Pääpuhujat
Karin Wahl-Jorgensen
Karin Wahl-Jorgensen is Professor and Director of Research Development and Environment in the Cardiff School of Journalism, Media and Culture, where she has worked since 2000. She holds a PhD from Stanford University, USA, and an honorary doctorate from Roskilde University, Denmark. Her research focuses on journalism and citizenship, and she has authored or edited ten books. Her recent books include Emotions, Media and Politics (2019, Polity), Digital Citizenship in a Datafied Society (2019, Polity, with Arne Hintz and Lina Dencik), and Handbook of Journalism Studies, 2nd edition (2020,Routledge, co-edited with Thomas Hanitzsch). She has published more than 100 journal articles and book chapters.
Keynote talk: Emotions and the new media ecology
This talk begins from the premise that emotions are central to our social and political lives, and to the ways in which we make sense of ourselves and the collectivities and communities we inhabit – a process which increasingly takes place through the media. This means that we have to understand the institutionalized and systematic ways in which emotions are constructed and circulate through forms of mediated discourse as pivots of public life (Wahl-Jorgensen, 2019).
Based on this premise, the talk considers how emerging media ecologies, coupled with shifts in public discourse, are contributing to the transformation of "emotional regimes" (Reddy, 2001). The talk takes closer look at the example of the emotional politics of Donald Trump. Based on an analysis of media coverage and social media debates, the talk looks at how the Trump era has made anger a dominant political emotion – one which shapes how political decisions and events are justified, interpreted and contested. On the other hand, social media have also facilitated the creation of emotional political communities, defined by shared affinities and aims. Along those lines, the talk examines examples of hashtag activism, ranging from feminist to alt-right social media mobilization, to illuminate how emotions – from anger and hate to love and joy – shape discursive strategies.
Ultimately, the talk suggests that a nuanced analysis of the role of emotion in mediated public discourse opens up for new research agendas that can enrich inquiry into a dynamic and swiftly changing landscape.
Website: https://www.cardiff.ac.uk/people/view/182966-wahl-jorgensen-karin
Twitter: https://twitter.com/KarinWahlJ
Johan Farkas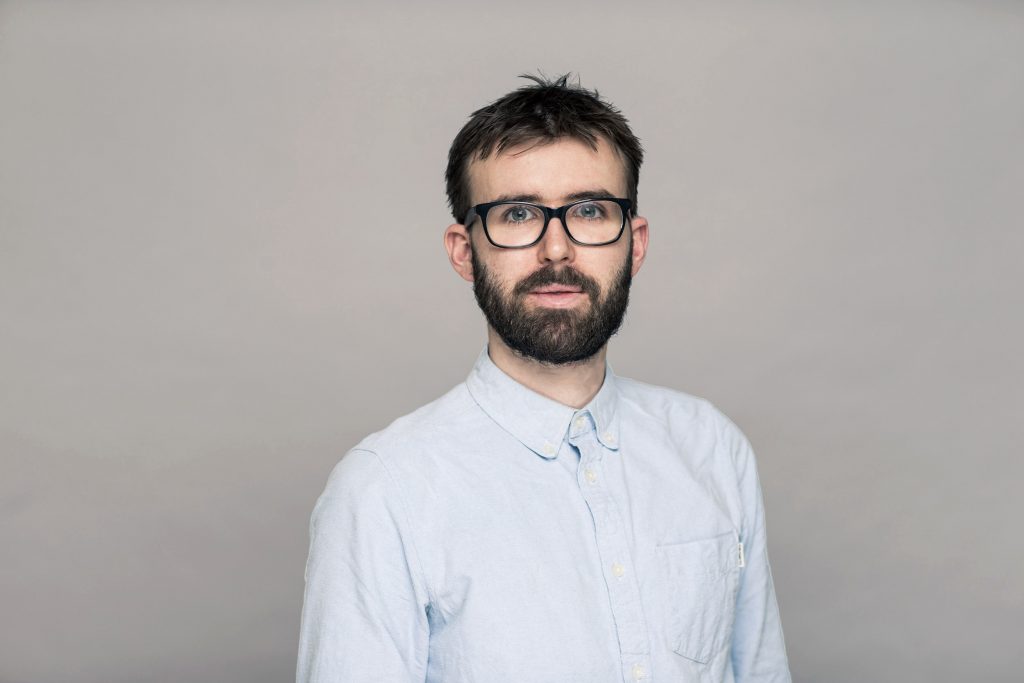 Johan Farkas is a PhD student in Media and Communication Studies at Malmö University, Sweden. His research engages with the intersection of digital media platforms, disinformation, politics, journalism and democracy. Farkas has published on these topics in international journals such as New Media & Society, Social Media + Society, and Critical Discourse Studies. His debut book, Post-Truth, Fake News and Democracy: Mapping the Politics of Falsehood (with Jannick Schou) was published by Routledge in September 2019. The book presents a detailed analysis of contemporary discourses of fake news and post-truth, offering both a trenchant critique and call for more inclusive forms of democracy. Farkas is currently Chair of the Young Scholars Network of the European Communication Research and Education Association (YECREA).
Keynote talk: The Problems with Post-Truth Discourses
Democracies are currently under siege, as fake news are flooding social media and post-truth sentiments roam throughout society. This dystopian narrative has come to dominate political agendas across the globe with urgent calls for radical measures. In this talk, Johan Farkas critically examines contemporary post-truth discourses by honing in on and challenging their democratic underpinnings.
Engaging with critical political philosophy, Farkas highlights how ideas of post-truth and fake news often neglect that democracy has never been about truth, evidence and rationality alone. It is equally about the voice of the democratic people. By neglecting this cornerstone of the democratic tradition, post-truth discourses – and the solutions they contain – reproduce and strengthen a one-sided vision of democracy, which might end up deepening existing democratic problems.
Website: http://johanfarkas.com
Twitter: https://twitter.com/farkasjohan