WP2 Workshop "Joint Exercises and Communication in Emergencies" in Tallinn, Estonia, 13–14 June 2019
OIL SPILL Partners from Estonia, Finland, Latvia and Lithuania were presented at the WP2 Workshop in Tallinn on 13–14 June 2019. Organised and hosted by Ministry of Environment of Estonia and Tallinn University of Technology (Estonian Maritime Academy), the Partners got to know each other's organisational practices and structures better in the glamorous setting provided by Tallinn University of Technology. Through presentations and joint discussions on regulatory aspects, legislation, contingency planning and response coordination regarding oil spill in shallow waters and coastal areas.
Project Partners presented were in addition to two hosting Estonian Partners Southwest Finland Emergency Services, Finnish Red Cross, Finnish Environment Institute and University of Turku representing Project Office, and Latvian Maritime Academy and Fire and Rescue Department of Lithuania.
During the workshop, Partners also voiced their exercise plans for the upcoming Period II and good headway was made in the mapping effort of various practices regarding oil spill response among the Baltic Sea Region states.
Agenda of the workshop can be found through this link: WP2 Workshop Agenda, Tallinn 13–14 June 2019.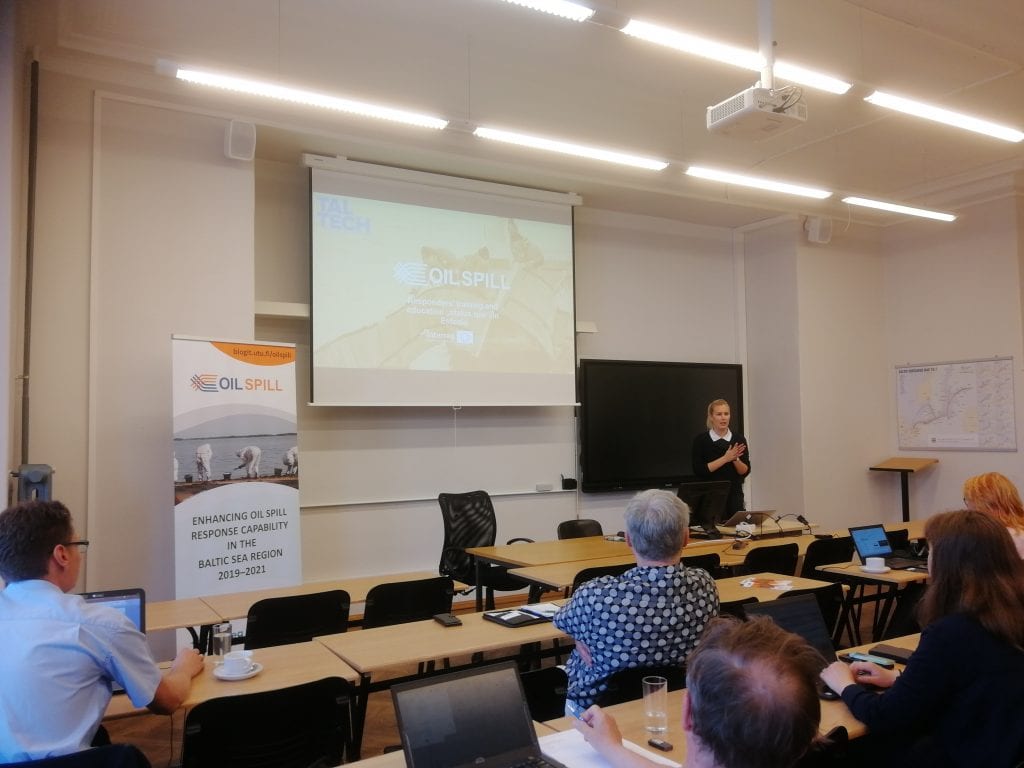 More pictures from the event can be found from the project's Flickr page through this link: OIL SPILL Project's Flickr