Bringing in the Volunteers – Introducing the Finnish Red Cross (1/4)
The Finnish Red Cross was established in 1877, and today it is one of the largest civic organizations in Finland. It is a member of the International Federation of Red Cross and Red Crescent Societies. The global organization is well known for its aid-operations and mission to help people affected by conflicts, disasters, and violence.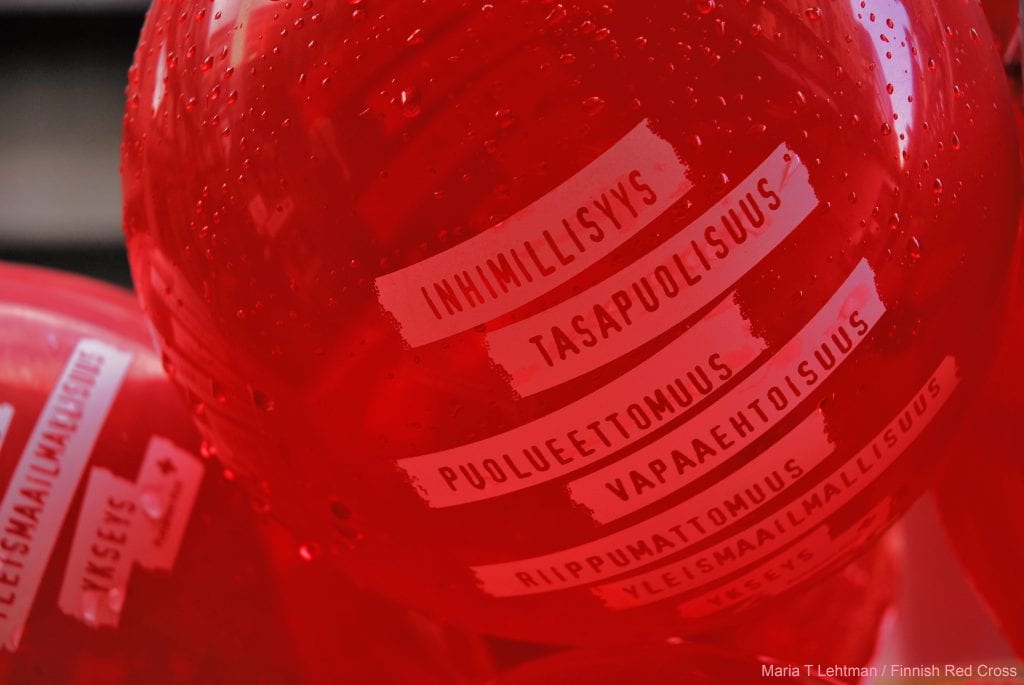 The organization is founded on the Geneva Conventions. In Finland, the activities are also based on the Finnish Law and Act on the Finnish Red Cross (238/2000). Finnish Red Cross encourages and assists people to look after their own well-being and take care of each other. The objective is to help those who need the help most in Finland and abroad.
The 25 000 volunteers of Finnish Red Cross operate in 450 local branches. These branch volunteers are supported by the employees of twelve district offices. Aid activities and volunteer work are again coordinated by the Headquarters at the national level.
But how is the Finnish Red Cross linked to oil spills?
The organization is obliged to support authorities in various emergencies. Both post-emergency relief and training people to be better prepared for the emergencies are important.
Finnish Red Cross coordinates the operations of the Voluntary Rescue Service Network (Vapepa). Vapepa comprises of 53 non-governmental organizations (NGOs) related to general rescue service. One sphere of Vapepa's operation is oil spill control.
Finnish Red Cross works closely with other NGOs, such as WWF Finland. The Red Cross districts organize training events for the volunteers, providing them with an opportunity to share experiences and learn new skills.
The practical work during OIL SPILL is realized and becomes most evident in the Southwest District of the Finnish Red Cross – this is the pilot area of the project. The following results are expected: an increased number of volunteers suitable for shoreline cleanup or support activities in Southwest Finland, a clear division of tasks, roles and leadership between NGOs and authorities, and putting into practice the oil spill response cooperation model developed in previous projects.
The existing best practices in oil spill response and those developed during the project are shared, exercised, and improved with our Partners across the Baltic Sea Region. This international dimension and reciprocal learning is at the core of the OIL SPILL project.
Text: Heta Hyvärinen / Finnish Red Cross & Minna-Liina Ojala