Student City of Turku, I Choose You!
I have been living in Finland for almost 5 years. During this time, I have managed to live in 3 different Finnish cities as a student. My journey started in Mikkeli, the capital of the South Savo region. I moved there for 3 years to study for a bachelor`s degree. When my studies were coming to an end, I decided to move to Karjaa, which is located between Helsinki and Turku. I spent one academic year there, studying the Finnish language. Finally, I was admitted to the Master`s programme in Futures Studies and moved to the Student city of Turku.
I moved to Turku at the beginning of summer 2020. I was impressed by how nice this city is and understood with my own experience why Turku is called a student city.
Great accommodation options
When I got admissions results from the University, I first started to check accommodation options. I was impressed by the variety of options available. Throughout my student life, I have lived in a few apartments and had flatmates from different parts of the world. Sharing a flat with other students certainly has its advantages. However, at this point in my life, I prefer a studio apartment because I already study for a Master's degree and want to live in a quieter environment and be more independent.
I find the options, price, and location of apartments in Turku to be much better compared to my flats in other cities. For example, a studio apartment with a kitchen corner in a student village in Turku costs around 320 €, while in Mikkeli you would have to pay at least 420 € for the same type of flat. Another thing I love about my current apartment is that it is right near the campus. Thus, I can easily go to the student restaurant or gym anytime. Check student accommodation options in Turku Student Village Foundation!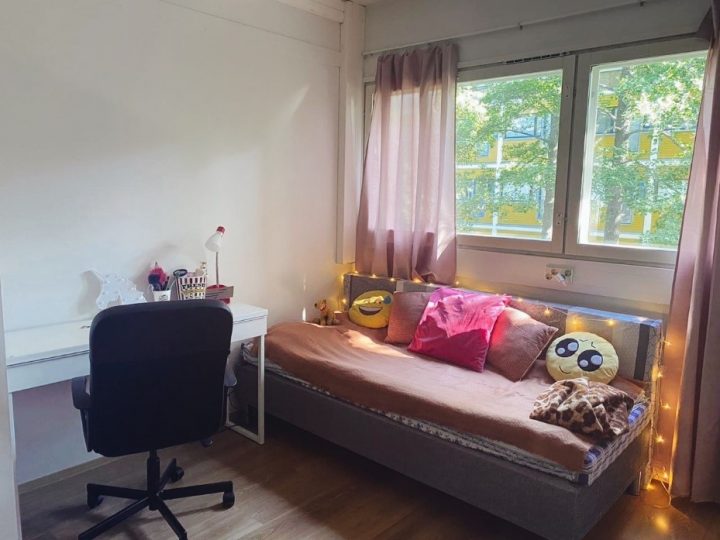 Located at the seaside
Unlike other cities where I have lived before, Turku is located on the seacoast. There are 5 beaches within Turku and 4 more are located nearby, for example, on islands of the Archipelago Sea. Archipelago National Park includes over 2,000 islands and provides opportunities for hiking, sailing, kayaking as well as a variety of other activities.
Summertime in Turku is absolutely wonderful. One of the best activities during summer for me is to take the Föli water bus and go to Ruissalo island. Nice views, fresh air, sea breeze are great attributes of perfect summer – it makes me happier.
Rich history
The city of Turku itself is very attractive. It became one of the New York Times' 52 favourite places to experience in 2021 being the only Finnish destination on the list. Turku is the oldest city in Finland, the former capital, with a rich history. The city center has beautiful old architecture which I am enjoying during long walks with my friends.
Student city
About 40,000 students live in Turku – this means you have endless opportunities to meet people and make friends. I moved to Turku during summer 2020 when the pandemic had already hit. However, I still managed to meet a lot of great people.
There are also many opportunities to do sports at a reasonable student price. Moreover, learning foreign languages is easier in Turku as well. For example, I had applied for a tandem studies partner in my previous university to develop my Finnish skills, but I could not get a partner. The reason was that there were not enough people who were interested in studying Russian. At the University of Turku, there are more students, so I got a tandem partner quickly.
Another possibility to meet new friends is to get involved in the activities of the Student Union's (TYY) sub-organizations. TYY has subject-specific organisations and more than 60 other organisations, including hobby-related, cultural, international, political, and religious. There are lots of exciting things to do during your free time in Turku.
I am really happy that I got admitted to the University of Turku and moved to Turku. It is very comfortable and calm but at the same time fun and dynamic to live here. Now when I experienced life as a student in a few cities, I can say with confidence that Turku is the city where I would like to stay and enter the working life. 
Chat with our current students
If you want to experience the Student City of Turku check out our degree programmes 🙂
---
Chat with our current students
Last updated 5 August 2022
Search similar blog posts by categories and keywords: