EnviSuM project is reaching its end, and last partner meeting was held in beautiful Oslo. Warm thanks to Norwegian Meteorological Institute who acted as a host for the meeting!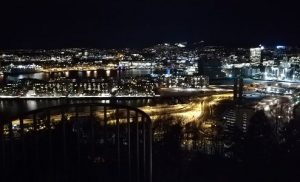 Project partners spend two busy days processing the results received during the project. Issues discussed varied from cost-efficiency and enforcement of regulation concerning shipping to impacts of ship emissions to health and environment.
Outcomes of the project will be presented in EnviSuM final conference, which will be held in 24th of April in Copenhagen at the Danish Maritime Authority in Copenhagen, Denmark. You are warmly welcomed to the event!