Planning of OIL SPILL Incident Management and Communication Webinar, Stay Tuned!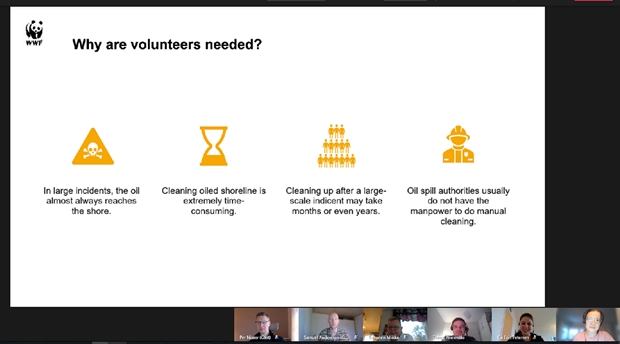 Miikka Toivonen from Southwest Finland Emergency Services and Kia Petersen from Danish Civil Protection League have been busy planning and then re-planning one of the significant OIL SPILL events, a seminar that focuses on the different aspects of managing an oil spill incident and the issues related to communication throughout the response process.
Eventually, it was decided that the 2-day seminar in Copenhagen is transformed into a 1-day online event. This Communication and Incident Management webinar will be held on Tuesday, 9 March 2021, 9AM−1PM (CET). The program includes four presentations focusing on crisis communication, communication in the field, and lessons learned from past incidents. A panel discussion will follow each presentation. Time will be reserved also for networking. Participation is free of charge.
Stay tuned, more information will follow!