ChemSAR in the largest emergency response exercise ever taken place in Hamburg
Last Saturday morning, the largest rescue exercise ever in Hamburg, ChemRAD, was organised by the HAZARD project partners together with local authorities and other actors. ChemSAR was invited to observe the exercise at site.
The exercise had many objectives: it was, among others, training how to co-operate between different authorities and companies involved in the incident, how to decontaminate affected persons, and how the work of the command centre and communication functions.
The rescue exercise offered valuable experience for ChemSAR partners in the project development work. The especially favourable weather conditions and lush banks of River Elbe provided pleasant surroundings to the exercise. However, in real life situations this might not be the case.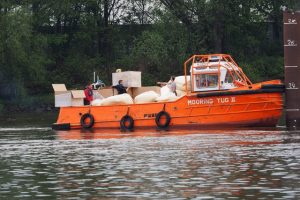 Workshop on Preparedness for HNS incidents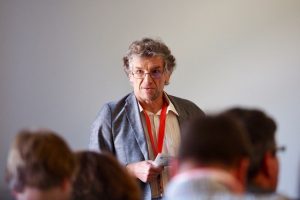 Before the exercise, preparedness issues were widely discussed in the joint workshop on Preparedness for hazardous and noxious substances (HNS) incidents within three flagship projects and HNS professionals. The workshop was chaired by Dr. Klaus Daginnus.
The workshop comprised several in-depth presentations handling different aspects of hazardous and noxious substances, such as technology used in measuring, real live cases of HNS incidents, and introductions of the projects working on preparedness in the Baltic Sea area.
ChemSAR team would like to thank HAZARD project for the invitation to the exercise and especially Gudrun for the organisation of the workshop.
Photos: Päivi Söderholm