Introduction to SUFO project
Project objective
SUFO project aims to tackle unsustainable forest use and food insecurity in the communities surrounding the Kiwengwa-Pongwe Forest Reserve in Zanzibar, Tanzania.  We will support local livelihood development and increase the productivity of 26 villager groups.
In addition, we will offer practical opportunities for forest protection and enhance environmental awareness in these communities. To achieve our objectives we support agroforestry and other livelihoods such as bee- and dairy goat keeping and sea shell farming by providing training and initial material support to groups of community members hoping to develop their livelihoods. We also promote tree planting, tree nurseries´ establishment, wood fuel saving stoves and environmental awareness as well as provide capacity building to community based forestry actors.
Participants
SUFO is a development cooperation project between a Finnish NGO – Geographical Society of Turku – and Zanzibar government institution – Department of Forestry and Non-renewable Natural Resources (DFNR, used to be DCCFF). The prime financier of the project is the Ministry for Foreign Affairs of Finland. The contribution of the Finnish participants in the project work is voluntary.
TGS is a scientific association that aims to promote scientific geographic research in Finland and to bond geographers working in Turku region. The TGS activities are arranged in the Department of Geography and Geology at the University of Turku which has a long tradition of research activities in Zanzibar. SUFO is the third development cooperation project which TGS has been involved with in Zanzibar.
TGS coordinator has monitoring and reporting responsibility and decision power in Finland.
DFNR is government department of forest administration under the Ministry of Agriculture and Natural Resources. DFNR has legal mandate in forest resources and the organization is well aware of the best practices and common guidelines in forestry. As such, aims of the DFNR is to protect, conserve and develop forest resources for social, economic and environmental benefit of present and future generations of the people of Zanzibar. As active duties DFNR organizes forest use, management, protection and ecotourism activities. DFNR has collaboration with communities through forest conservation committees (FCCs) and community meetings on e.g. environmental education and forest related projects.
The DFNR staff members are experts of forestry and rural conditions in Zanzibar and they have worked with several international and bilateral agencies. DFNR works closely with local NGOs and establishes CoFMAs (Community Forest Management Agreement) with communities thus empowering them in environmental management.
DFNR project coordinator has ultimate decision power and responsibility for planning, implementing and monitoring the project activities in Zanzibar.
Tackling the challenges of forest degradation and food insecurity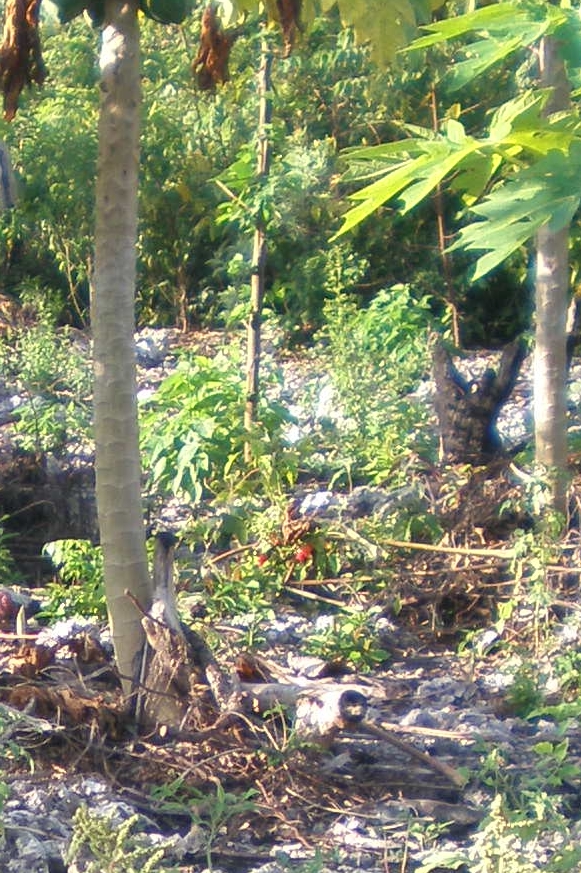 Poor farming techniques, lack of available land and limited livelihood opportunities in the 12 villages surrounding the Kiwengwa-Pongwe Forest Reserve, create circumstances in which the remaining forest resources are used unsustainably in and around the reserve. For the same reasons the communities also suffer from food insecurity, which threatens their right to adequate food. The objectives of SUFO project are to enhance sustainable forest management and improve food security of these communities.
Our project aims to diversify local livelihoods and additional income sources by providing training and initial material support to groups of community members hoping to develop their livelihoods. Moreover, we will improve agricultural productivity of farming groups by promoting ecologically sound and inexpensive farming practices such as agroforestry, cover cropping and biological pest control.
During the three-year project we support the establishment of two local tree nurseries and planting of trees both in community forests and in agricultural areas thus increasing the amount of trees in the community areas surrounding the Kiwengwa-Pongwe forest. This coupled with promotion of fuel wood saving stoves, environmental awareness and understanding of REDD+ (Reduction of Emissions from Deforestation and Forest Degradation) mechanism decrease the pressure on the Kiwengwa-Pongwe forest resources.
We will support the capacity building of a newly established umbrella organization of village conservation committees called Kiwengwa-Pongwe Community Forest Conservation Network (K-P CFCN) thus strengthening its role as a regional forest actor. Our livelihood development activities, especially in agriculture are focusing on women who we also encourage to participate in forest administration both on the village level and in our Zanzibari partner organization Department of Forestry and Non-renewable Natural Resources (DFNR).  The DFNR and Turku Geographical Society members will, furthermore, develop their knowledge and management skills through training, visits and collaboration in order to improve our work.
With our project we cannot answer all the challenges in forest management and food security faced by the local communities but we are doing our tiny share.
Supported livelihoods
Farming: Food and cash crop cultivation is an important source of livelihood in rural areas of Zanzibar. The most commonly grown crops in the project area are cassava, maize, rice, banana, legumes and vegetables as well as fruit tree crops such as papaya, mango and orange. Cultivation is done mainly with rudimentary tools, without irrigation and with a lack of nutrient amendments and other inputs. On the shallow rocky soils of the coastal area shifting cultivation is common whereas on the deeper soil areas of the inland farmers utilize more permanent farming practices.
Agroforestry: Agroforestry is farming strategy of growing trees and annual crops on the same parcel of land. The soil in many areas of Zanzibar is quite demanding, and agroforestry is in often cases the best solution to farm, while leaf litter brings a welcomed addition of nutrients to the soil and tree roots enhance soil health. Trees among the crops offer shade and hold water in dry season and prevent erosion during the rainy season. Fruit trees also offer additional nutrition and cash crops to be sold in the market. Certain tree species, some of which are indigenous to the Islands, are multipurpose in nature and offer several benefits to the farmers and their fields.
Forestry and tree planting: Kiwengwa-Pongwe forest has been an important resource for villagers surrounding the forest for decades. Villagers utilize the forest resources for firewood, charcoal and lime making, building and handcraft materials, fodder for livestock, medicinal purposes and practicing of traditional beliefs. Overuse of the resources has resulted in a severe decline in certain plant species and has led to general forest degradation. As a result of the decline of the Kiwengwa-Pongwe forest, the government has enacted protection measures and its use is now more restricted. Because of the deforestation, planting trees has become an urgent activity in Zanzibar. There are forest conservation committees and other groups which plant trees such as fast growing casuarina, Casuarina equisetifolia, and sell the timber for example to hotels for building material. Planting trees provides income and prevents illegal tree cutting in forest reserve area.
Tree nurseries: In nurseries tree seedlings in large numbers are grown from seeds and sold to tree planters. Lack of available land, fertail soil, planting equipment and tree propagation knowledge are problems faced by those interested in nursery keeping. Currently this no large tree seedling production in the project area communities thus hindering tree planting. Small nurseries are, though, kept by some tree planters themselves so as to be self-sufficient in replanting the trees after cutting them.
Animal husbandry: In the villages around Kiwengwa-Pongwe Forest Reserve raising flocks of chicken is a widespread way to make additional living. In addition, ducks, goats and cattle are often kept in small numbers for domestic purposes. Livestock production has a lot of potential in Zanzibar due to raising demand for meat and dairy products especially in the tourism industry and among the urban dwellers. Livestock diseases and high cost of feeds are a constant hindrance for increasing production since extension and veterinary services are not easy to access.
Local restaurant: People in villages, especially women, are interested in keeping small-scale local restaurants. It is common in Zanzibar that for example children in school buy their food from these local restaurants. Beverages and foods such as rice and beans with spinach, fried fish, cooked cassava, chapatti breads and other snacks are often on the menu. Starting up a restaurant, however, requires investments while at the same time customer base might not be large in the beginning.
Seashell and seaweed farming: In Zanzibar there are lots of sandy beaches that offer a great possibility for farming seaweed and seashells. Especially women in rural villages engage in these activities. Farming seaweed is not applicable in tourist areas, so the beach area for this activity is limited. Seaweed is farmed and collected from the tidal zone, then dried and usually sold as raw material to cosmetics industry abroad. The producer price for seaweed is currently low and the women are seeking other opportunities to benefit from the tidal zone hence seashell farming is a growing livelihood. Contrary to seaweed, which has little local uses, seashells have local demand in villages and they are also offered in the hotels as a delicacy.
Reports, publications and other materials
Complexity of factors behind sustainable forestry and food security in Zanzibar
SUFO diary of Finnish project members 2014-2015
Detailed description of all the different project parties
Project presentation from 2013 (in finnish, suomeksi)
Reports 2013: Project Plan, Initial budget plan, Baseline survey, Annual monitoring report
Reports 2014: Monitoring report, Annual monitoring report
Reports 2015: Monitoring report, Final evaluation report