Arguably, there is no better time to visit a Nordic country than late May. It's starting to get lush and green again after the long winter, and people seem to have more spring in their step. After two years of isolation due to the pandemic, it definitely felt exciting and fun to be able to travel again.
I had the pleasure of visiting the Department of Languages at the Linnaeus University, Växjö, Sweden for a week to collaborate with Prof. Jukka Tyrkkö on EModGraL research. Originally, I was supposed to be in Sweden for several months, but the pandemic turned my mobility period into a mostly virtual one. Prof. Tyrkkö and I have been meeting on Zoom throughout this spring, so it was nice to be able to actually visit Växjö at least once.
Prof. Tyrkkö and I have mostly collaborated on two topics: the quantitative methods used in the EModGraL project and the case studies related to graphic devices in early medical writing (work packages 1 and 2 of the project). During my stay in Växjö, we gave a joint seminar paper on the EModGraL project in the Higher Seminar for Languages. I met several colleagues from the department, many of them working on topics related to translation studies or teaching/learning English. I also learnt the basics of JMP (statistical software).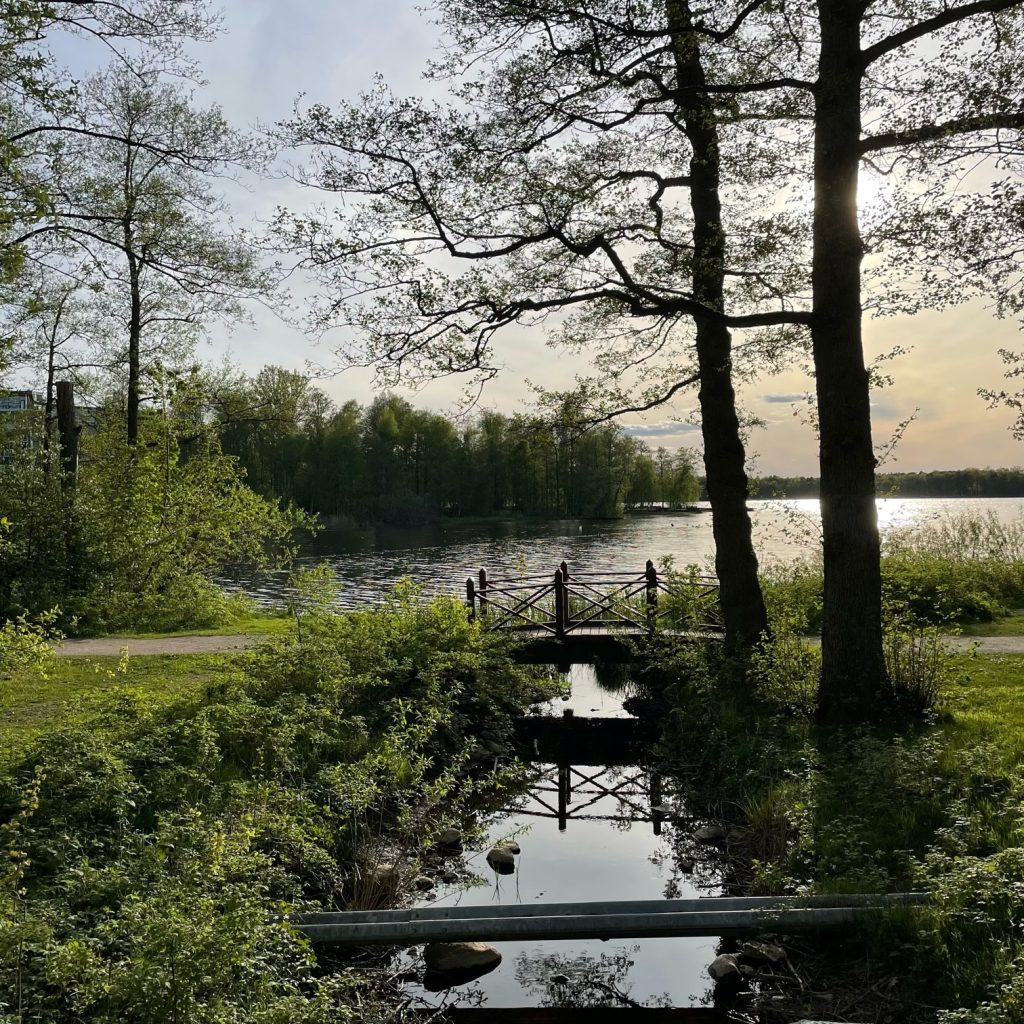 Although it would have been nice to stay in Växjö longer, this experience proved that a mainly virtual mobility period can still be very useful. My previous long stays abroad have mainly consisted of working in libraries holding special collections, and in those cases, it would have been impossible to replace an actual visit with Zoom calls. This time, Prof. Tyrkkö and I mostly collaborated on methods and joint publications, which could be done reasonably well on Zoom. We also talked about the university and how things are run there, so when I was finally able to visit, I already knew a lot about the department.
I would definitely recommend this kind of virtual mobility for those situations where it makes sense. By virtual mobility I don't just mean a random Zoom call but rather sustained collaboration over a specific period, for example three months or a year, focusing on a specific topic or research project. Virtual mobility is also sustainable and affordable, and may sometimes be more feasible for researchers with family.
Having said all that, there are obviously many things that cannot be done via Zoom. Chatting with colleagues over coffee or bakad potatis med skagenröra, spontaneous lakeside walks, campus tours, quick visits to local tourist attractions, and other such experiences are not easily replaced by virtual substitutes. I'm very glad to have been able to visit Växjö this month, and I'm grateful to Prof. Tyrkkö for all his help and hospitality before and during my stay.
Mari-Liisa Varila | Twitter: @mlvarila
Follow us on Twitter!