Flagship projects joint forces for the EUSBSR Annual Forum
Four flagship projects of PA Secure and PA Safe joint their forces to show the participants of the EUSBSR Annual Forum of how joint international exercises can improve countries' preparedness for all sorts of hazards, and prevent loss of lives and money. The session was called "Exercises as tools for building a resilient BSR post-2020 – from the round-table to the field". The panel discussion part focused on the life-cycle of exercises, from the identification of the problems to be addressed to the logistics and evaluation, as well as on how the results of joint exercises can be used efficiently to improve practice.
In addition to the panel discussion, the audience had an opportunity to see a demonstration where several authorities from different counties exercised together. The meaning was also to explain why such international exercises are needed and how the whole region benefits from the lessons learned from them. This was an unique chance for the audience to see such exercise, and it was something very unique for the Annual Forum as well.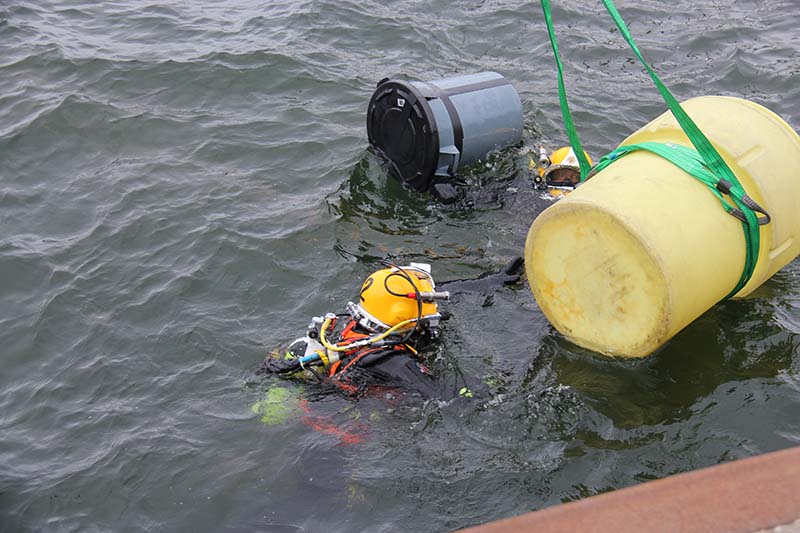 Such a complex undertaking was made possible thanks to the common efforts of several organisations, agencies, projects and individual experts from the whole Baltic Sea Region: Estonian Rescue Board and Estonian Police and Border Guard Board and port authorities, Estonian Ministry of Foreign Affairs, Finnish Border Guard and Swedish Coast Guard, as well as Interreg BSR projects ChemSAR, HAZARD and DiveSMART Baltic.
You can find more pictures and videos of the exercise here:
Tallinna TV news from 6:38
Pictures (Estonian Foreign Ministry's albums):