Update on the transport damage analysis of dangerous goods in BSR ports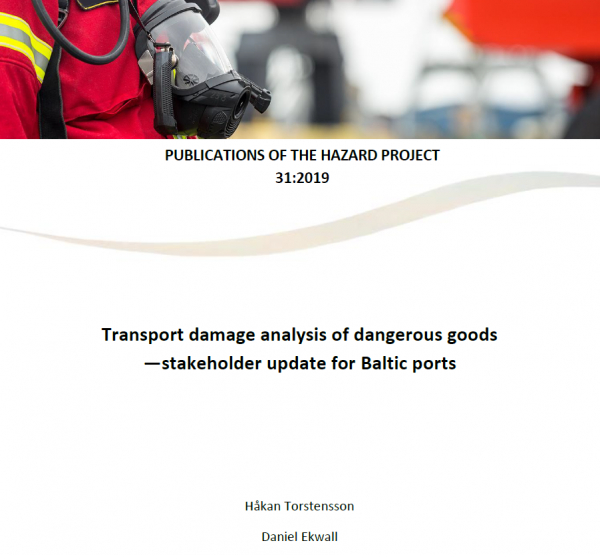 Continuing in the footsteps of HAZARD Publication 29 Transport Damage Analysis of Dangerous Goods: State-of-the-art Report for Baltic Ports, HAZARD Publication 31 by Håkan Torstensson and Daniel Ekwall from the University of Borås, Sweden, addresses some of the issues again covered in publication #29 , this time based on a questionnaire to stakeholders, aiming to identify whether conditions are sufficiently stable to validate the results of the first report.
Some of the main findings of this publication are that there is an indication that frequency and cost of damage and loss increase slightly. This material covers P&I claims related to cargo, thus covering the ship owner's responsibility for the ship operation, while loss and damage not attributed to the ship operation are not included. However, simultaneously it is stated that for claims below USD 5,000 there is actually a drop in frequency. Explaining the increase in the number of larger claims is that more intense trade with less time on board to prepare for critical operations has resulted in a higher number of crew-related incidents.
This publication also provides recommendations on how to combat the risks arising from the transportation and handling of dangerous goods in ports.
The publication can be accessed through the following link: HAZARD Publication 31 Transport damage analysis of dangerous goods—stakeholder update for Baltic ports.