Fuel leak and fire on board; exercise at the Neste refinery in Naantali 16 May 2018
During loading of extremely flammable fuel into a tanker in the refinery loading bay there's a breakdown in the system causing a fuel leak to the dock area and to the sea. The leak causes a fire. The southwest Finland Emergency services begin to fight the fire. At the same time they start oil spill recovery procedures together with the Port of Naantali and Neste. The waterway to Naantali is closed from traffic. A few persons working on the loading bay get serious burns and they have to be taken into the hospital. One person was rescued from the sea.
The exercise was held at the Neste Naantali refinery 16 May 2018.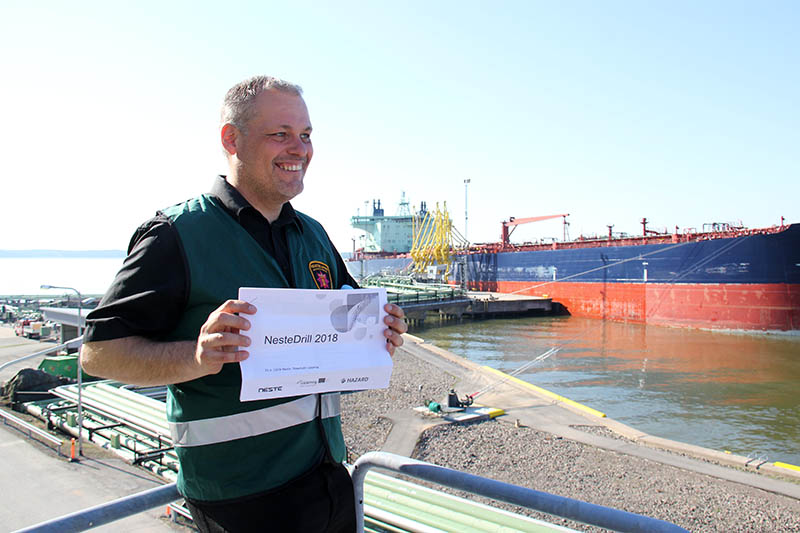 Exercise objectives
Project objectives and tasks in accordance with the EU project HAZARD
Exercise Management for Senior Fire Officers
Co-operation within multi-authority operation
Communication between authorities
Situational awareness between authorities
Oil spill recovery and the compatibility of the oil spill recovery equipment of SWFES, Port of Naantali and Neste
Participating Organisations:
Southwest Finland Emergency Services
Neste Corporation, Logistics
Emergency Medical Services
Port of Naantali
Police
University of Turku
Photos: Mariikka Whiteman