Neste 2017 Exercise in the Port of Naantali
Southwest Finland Emergency Services arranged a large-scale exercise  in the Port of Naantali and in the sea area outside the port on 18th October 2017. Multiple authorities and other organisations took part in this exercise, altogether close to 300 participated in it.
The scenario of the exercise was a collision of a passenger ship and an oil tanker, which caused a shutdown of the waterway to the ports of Naantali and Turku. Due to the collision several people were injured in the passenger ship. The Finnish Border Guard started to evacuate people from the distressed vessel, due to a fire onboard. Three MIRG (Maritime Incident Response Group) teams from the Southwest Finland Emergency Services and Helsinki City Rescue Department came onboard to help finding the casualties in the ship and in the evacuation.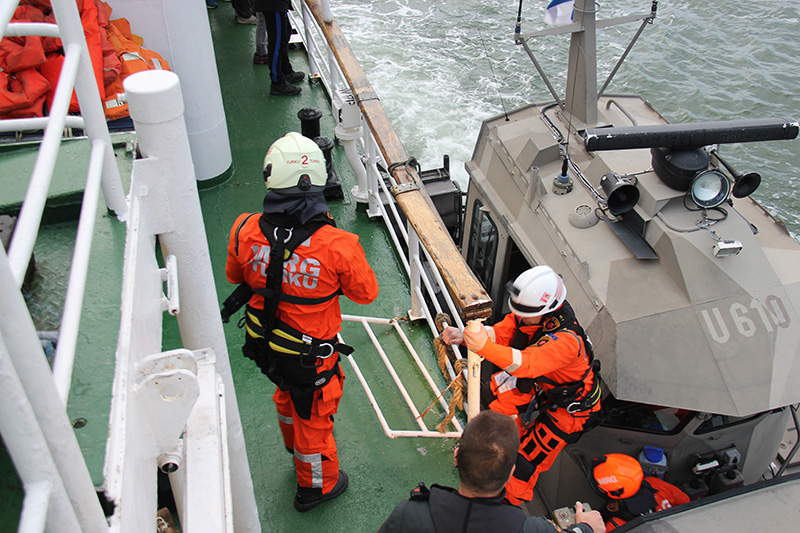 The collision of the two vessels caused an oil spill to which the Southwest Finland Emergency Services responded. They started the oil recovery procedures with multiple vessels.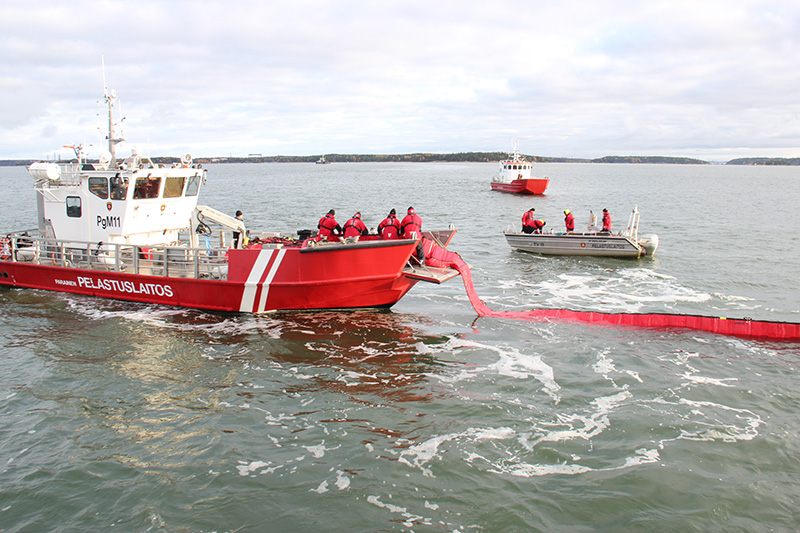 One of the three MIRG teams came from Helsinki City Rescue Department. They participated as part of the co-operation with the ChemSAR project. Photo Mariikka Whiteman
On shore, the South-West Finland Emergency services arranged an evacuation centre in the Port of Naantali, in co-operation with the Emergency Medical Service. The patients were transferred to the evacuation centre by boats. The Emergency Medical Service practiced nursing/first aid operations according to the catastrophe plan.