ResQU2 platform gathered a full house of end-users and stakeholders to learn how the solutions created and experiences gained in ResQU2 projects make a difference when it comes to rescuing people in emergency situations at sea, ashore or below and above the sea level. The workshop took place in Lübeck on 9 April as the platform was invited to the first Interreg Programme Conference together with several other platforms and projects.

The 90-minute workshop offered us a good opportunity to show what are the ResQU2 projects' achievements in the field of maritime emergency preparedness. As the audience consisted of, in addition to emergency authorities and services, stakeholders and decision-makers from the Baltic Sea countries, the target was also to show how challenging transnational rescue operations are and what kind of solutions have been developed to make saving lives safer and more efficient.
How to safely rescue people from a sunken ship or from a vessel having a chemical accident?
All the ResQU2 projects, ChemSAR, DiveSMART Baltic, HAZARD and MIRG-EX, have improved the capacity to handle maritime rescue operations. We demonstrated how rescuing people from a sunken ship is difficult but not impossible. This was proven by a dramatic real life video where people had been trapped in a sunken ship for 72 hours before the rescue. The DiveSMART Baltic project explained what needs to be done to be prepared for this kind of a situation. What if the incident happened on board a ship where dangerous chemicals are being transported and they start to react, ignite or even explode? How then to rescue people and protect the rescuer from injuries or even from loss of life? The ChemSAR project has created common procedures for the Baltic Sea Region rescue authorities to help saving human lives in such transnational incidents. And transnational they will be as no country alone in our region can tackle a major incident at sea.
The HAZARD project has in their activities and numerous transnational exercises tackled the challenges that occur, among others, when there is no proper common commanding language or common communication channels in emergency situations. Transnational exercises have helped and improved preparedness on their part by offering opportunities for cooperation and joint exercising and this way facilitating possible future rescue operations. It is far more easy to work together in an emergency when neighbours' procedures are known and people familiar. A good reason to do what the projects are doing.
A project isn't over when it's over
The ResQU2 workshop was moderated by Mr. Markku Mylly, who recently ended his period as Executive Director of the European Maritime Safety Agency EMSA. His conclusion of the event and the projects presented was that the real project implementation starts only after a project is finished. He highlighted that the results of the projects that have developed new solutions and practices to improve maritime safety and preparedness should not be forgotten but be put into practice. This will need support from the rescue authorities and services of different countries. This was also emphasized by the Monitoring Committee members taking part in the ResQU2 workshop: it is important to enhance transnational cooperation, find common ways of doing things, and take account of every improvement developed to make the region safer for every one.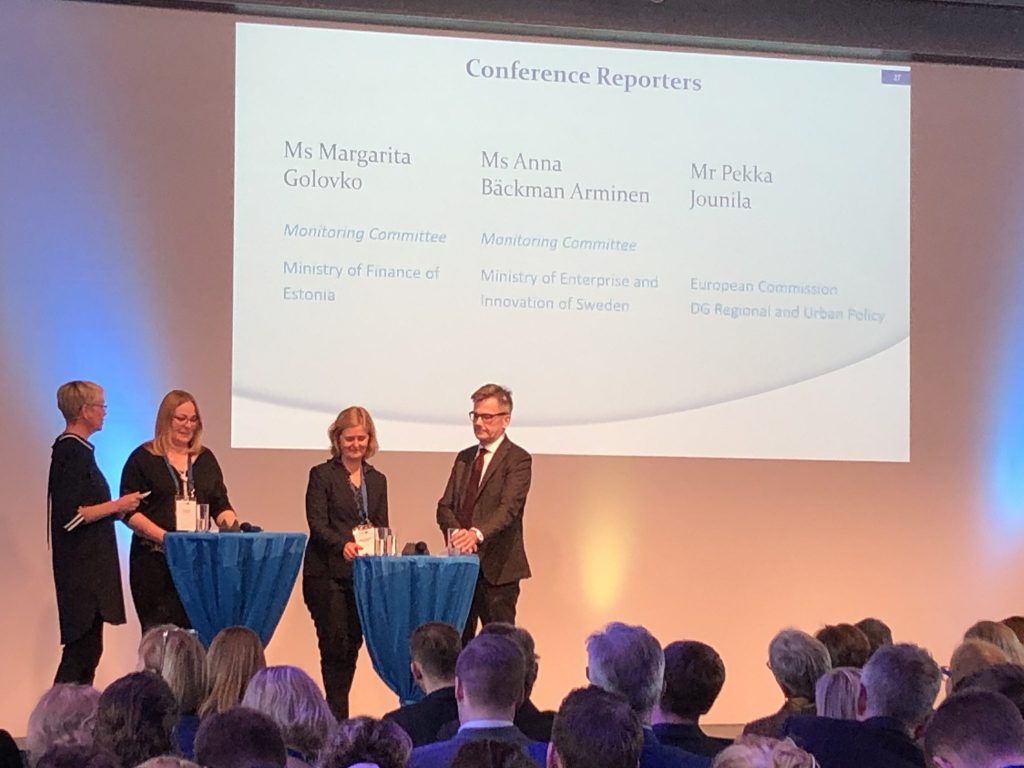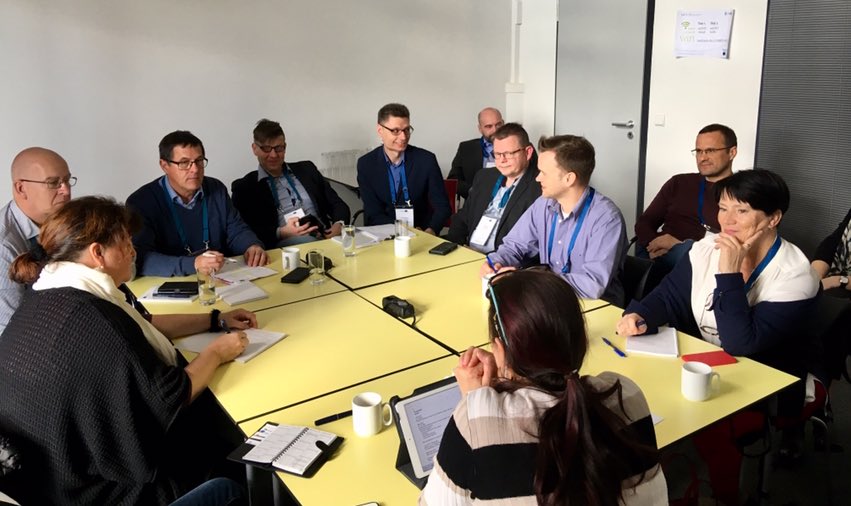 Read more about the Programme Conference and photo gallery.